Help desk: Integrated Truugo validation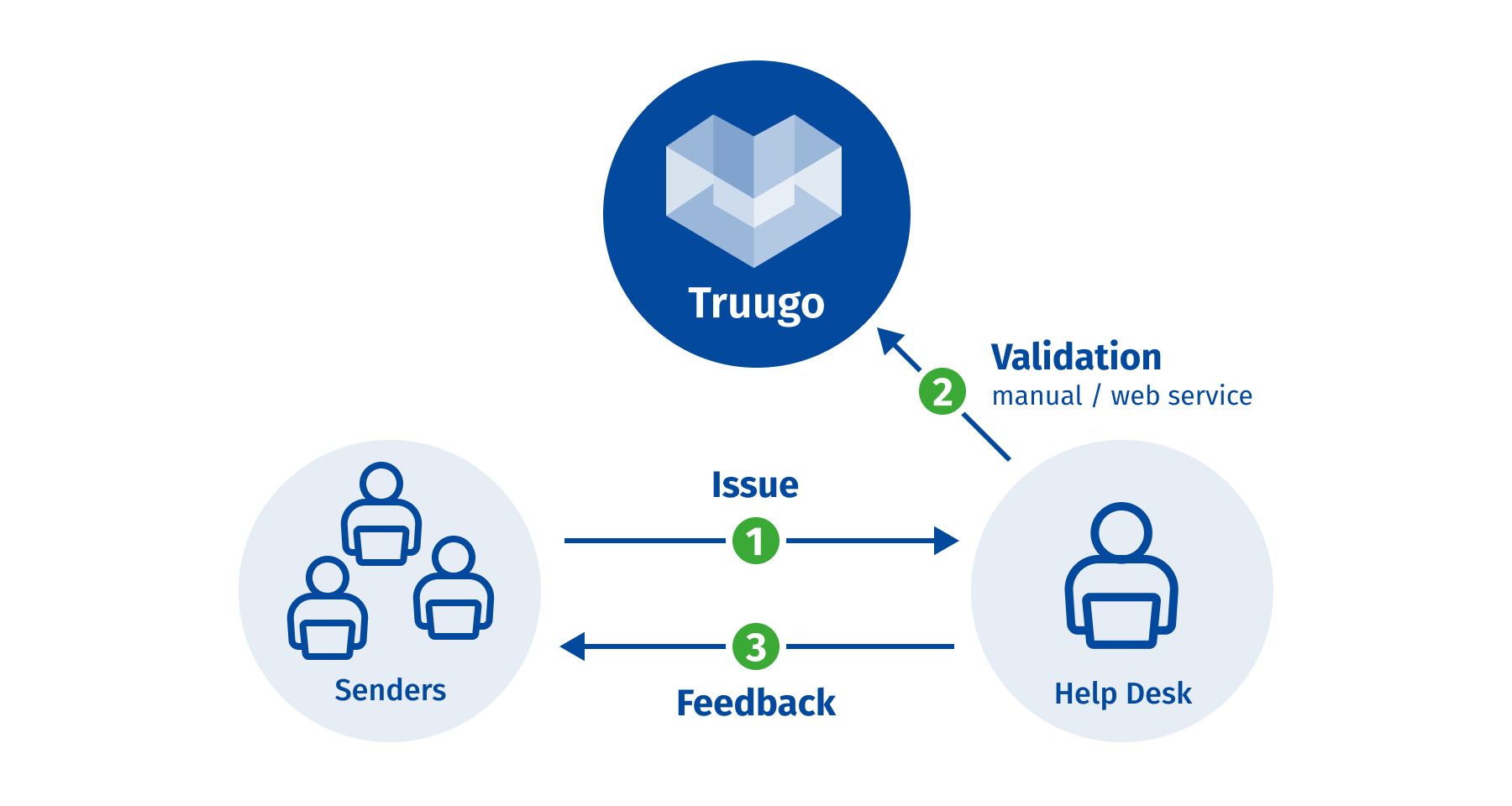 When the help desk is overloaded, level 2/3 support has a high expense or customers are unsatisfied with slow, or varying feedback, it is time to include Truugo validation in the help desk's toolset.
The help desk can perform Truugo validation either manually (portal) or automatically (API integration) to get an instant test report. The help desk may add their comments and share a test report with the parties involved. Being able to provide instant and harmonized feedback minimizes time and money spent on solving issues.